Little Tregullus Playing Place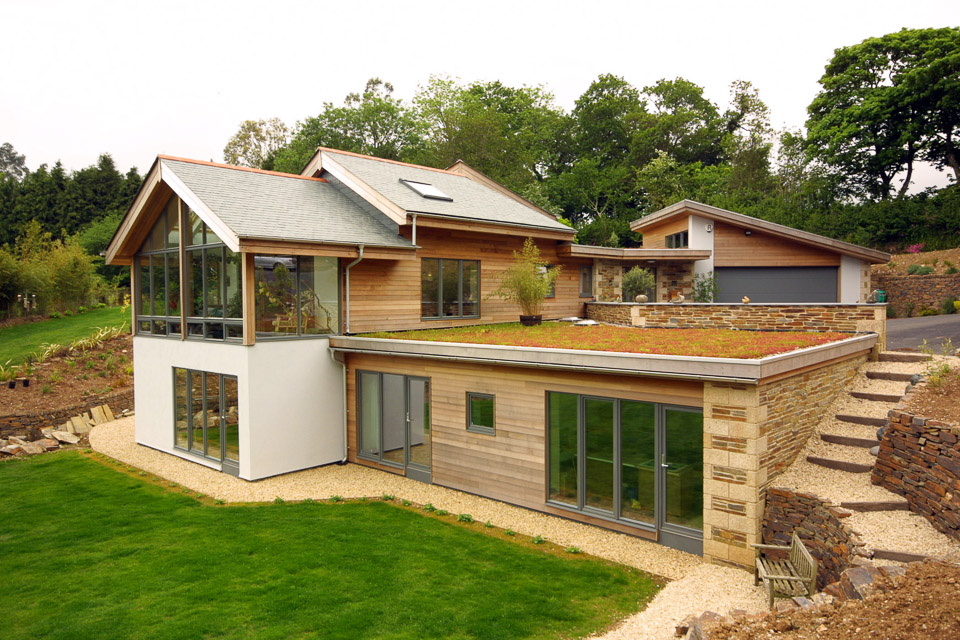 This is a new bespoke sustainable dwelling in an edge of village location near Truro.
Super insulated timber frame sustainable build utilising recycled insulation, breathable construction and natural materials. Passive solar heating, solar thermal and photovoltaic collectors to generate electricity. Underground bedrooms with thermal mass and green roofs.
The house has been designed to minimise its impact upon the landscape and environment.
Credo was brought in to carry out all external carpentry using western red cedar to subtly blend into its surroundings. The building far exceeds existing building regulations and could achieve the AECB Silver standard, however no formal assessment has been undertaken.
The property has recently won a national award for sustainable building practice.